The Mediterranean Economic Week brings digital technology to the forefront!
The Office for Economic Cooperation in the Mediterranean and the East (OCEMO) is pleased to announce that, for the fifth consecutive time, it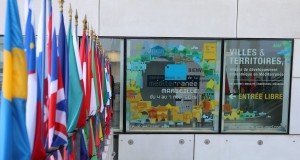 will be coordinating one of the emblematic events of Euro- Mediterranean cooperation: the 10th Mediterranean Economic Week. The point of this partner-based initiative is to promote the area and its economic stakeholders, all the while encouraging and facilitating meetings and debates with all of the economic partners of the countries from around the Mediterranean.
The theme of this year is: "Digital technology, for a connected Mediterranean".
The event will take place from Wednesday the 2nd to Saturday the 5th of November 2016 at the Villa Méditerranée in Marseille.
This shall be the opportunity to bring to light the current issues and the latest evolutions being dealt with in the digital domain, to inspire initiatives which are already showing promise in other areas, to promote the area and what it has to offer, and to allow local and international economic stakeholders to develop their business networks. Three main dimensions of this theme have already been identified:
– Digital technology, economic sector and service tool for other sectors
– Digital technology, an answer to current social challenges
– Marseille and the Mediterranean: hub of Euro-African exchange
For more information, you can download the Presentation Note on the Mediterranean Economic Week 2016.
Call for Event Propositions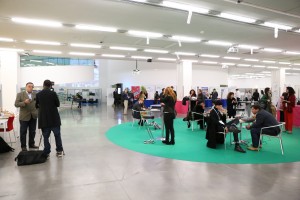 At this stage, the Mediterranean Economic Week has launched a call for contributions or propositions for the events. Any person, company, association or institutions interested in the theme of digital technology or who has an expertise they wish to promote about the Mediterranean area is able to participate. This contribution can take many forms: organising an event, promoting a company and what it has to offer or talking about a subject which this theme covers. If you are interested, you can download the organisers' charter below which is essential for anyone wishing to find out about how to get involved in this event, and the event form. This is important for any potential registration and should be completed and sent before the 26th of May 2016 to coordination@semaine-eco-med.com.
You can also come and participate in debates and presentations. We look forward to having you from the 2nd to the 5th of November 2016 in Marseille, at the Villa Méditerranée. In the meantime, keep yourself in the loop about the latest event developments by signing up to the newsletter by clicking on the following link: http://www.semaine-eco-med.com/cloture-inscriptions/
You can also download the event form and the organisers' charter below:
• Fiche événement
• Charte organisateurs