Created in 2011, the Office of Economic Cooperation in the Mediterranean and the Middle East (OCEMO) is an association of law 1901. Its purpose is to answer the major societal challenges facing the Mediterranean. OCEMO bring together some of the most widely recognized initiatives for the economy, investments, education, project design and funding in a single place, using regional networks and tools created under the Barcelona process. It sets off and h andles innovative projects and contributes to improving public policies in the Mediterranean.
From the way it is structures as part of a network of networks, OCEMO is a unique institution. Its strength and wealth is based on the diverse nature and skill of its members. It supports and implements actions to promote economic and social development.
OCEMO carries the voice of civil society by showing that other perspectives are possible for inclusive and sustainable economic development.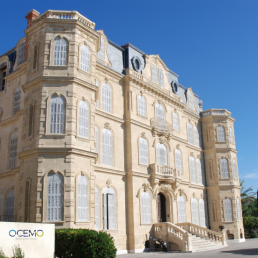 General delegate :
 Pierre MASSIS
info@ocemo.org
Tel : +33(0)4 95 09 47 82
5000
Youth: MedNC's objective for 2018